Well, my farkling is finally complete (yeah,sure it is!). I've been without the use of my radar detector for far too long time and the OEM saddle on my ST was killing me on rides over a couple of hours. After being nice all year rather than naughty, Santa brought me a Sena bluetooth headset (SMH10), BT transmitter (SM10), and a Sargent saddle for Xmas. I installed it all last week and did a 270 mile test ride down the interstate to break in the new saddle and to see how well my Valentine 1 & Sony Walkman could be heard.
The Sena performed very well, especially the radar detector. I could hear it clearly, even at speeds of 85 mph. I like how the RD completely cuts out the music then goes back to it in graduated fashion once the alert is finished. Above 70, the music was a little weak despite moving my helmet around to different positions. I suspect the walkman's maximum output isn't real strong to begin with. Despite that, listening to Metallica's "For Whom the Bell Tolls", Led Zeppelin's "Stairway to Heaven" and many other excellent rock tunes, sure made the time pass quickly. I'd probably not want to listen to it on rural secondary roads but it's seems to be great for cutting through the boredom of long, interstate runs.
BLUETOOTH
I like simple, non-permanent setups of my electrical farkles. My solution was to put most of the electronics & bluetooth gadgets in my magnetic tank bag. The only thing I wanted on the outside was my radar detector which velcroes to the dash. That way when I want to wash the bike, I just take the tank bag off and remove the V1 and I'm ready. It has the added benefit of allowing me to throw the tank bag onto my Suzuki Bandit so as to have radar detector capability on it.
Here's what I put the SM10 & associated Valentine electronics into before sticking it in my tank bag. It's an old plastic CD box. The wires emerge from slots that I filed into the top of the bottom lid using a small, flat, cross-cut file. Each component is velcroed to the inside of the box: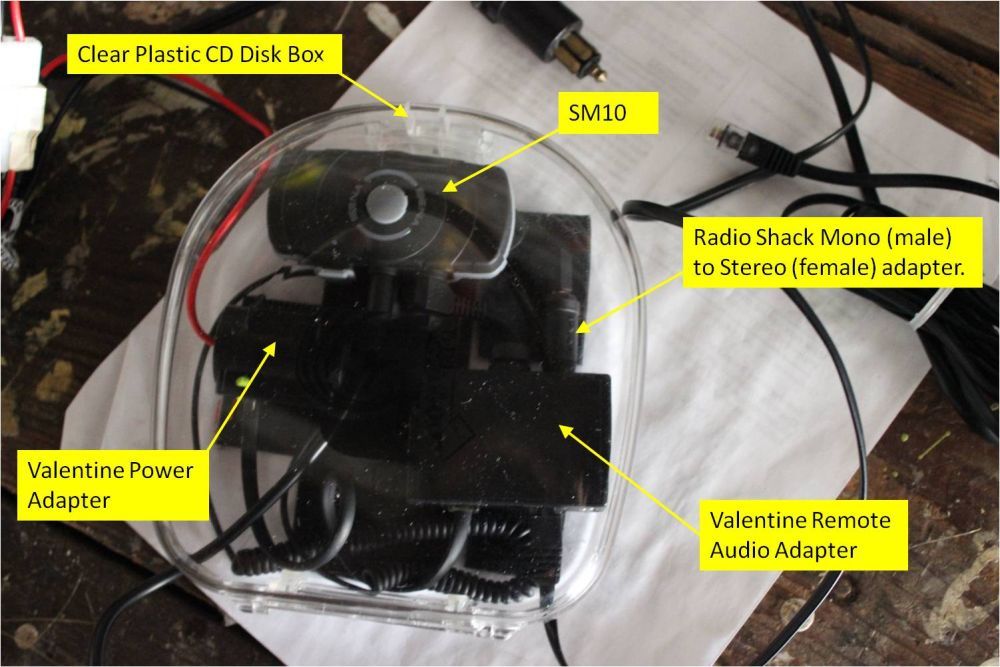 ...and here's where it goes in my tank bag: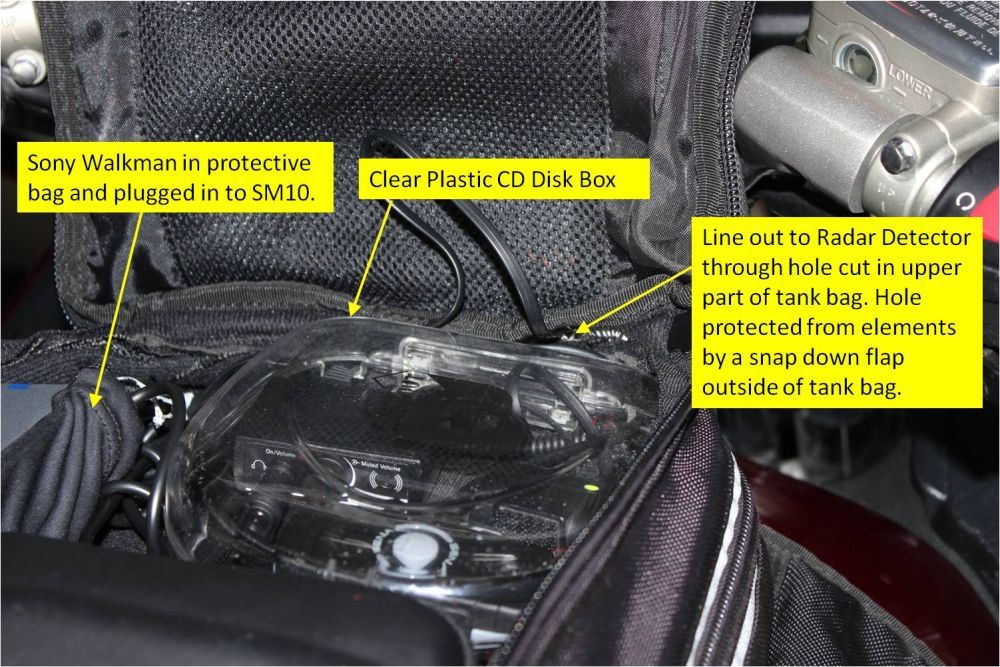 Here's the view of it showing the external routing of the wires: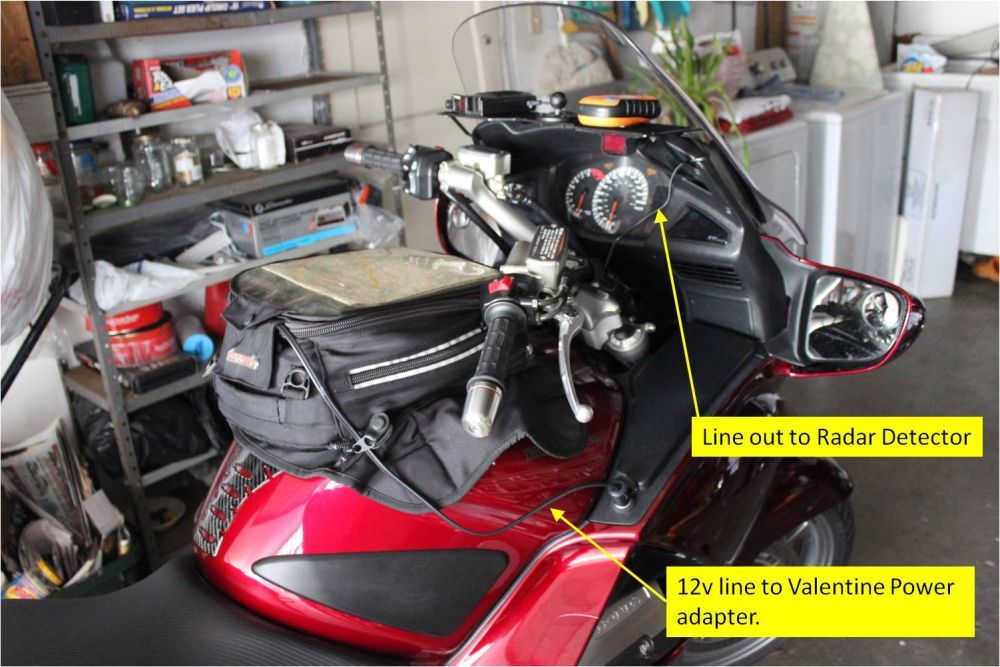 SADDLE
:
Below is a pic of it on the ST. I'm pleased with how the silver piping looks against the wine red color.
On my test ride, the Sargent performed about like every other Sargent I've owned. It isn't a Russell Day Long by any means but it's a good 400 to 500 mile per day saddle that I can flatfoot. I tried a LAAM saddle on a 50 mile ride with Redfish a couple of months back but there were a couple of hot spots on the bony parts of my rear. I sat on a fellow STO member's RDL but as expected, I couldn't flatfoot the ST with it, so I decided to just stick with what I knew.:
__________________
Mick
Houston, TX ..........STOC# 1134
'16 Versys 650LT, '05 ST1300A(sold), '09 Suzuki Bandit 1250 ABS (sold), '01 ST1100A (sold), '99 ST1100A (sold), '97 ST1100 (sold), '00 VFR (sold), '99 VFR (sold), plus 8 other assorted bikes.